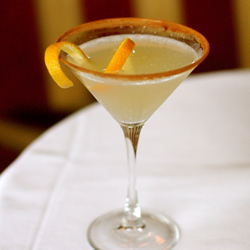 The Bay Area is home to so many fabulous local spirits that it seems almost impossible to single any of them out for special attention. For gin alone, we've got 209 and Junipero right here in the City, and Sarticious over the hill in Santa Cruz. We're close to two top-tier artisan vodka companies — Charbay in Napa and Hangar One on Alameda — both of which also make a variety of other liquors and liqueurs, including St. George Absinthe and Single-Malt Whiskey, and Charbay Rum and Pastis. We've got a local brandy-maker, an old-school whiskey distiller, and even a bierschnapps haus.
But honestly, San Francisco's best local drinking resource may be its bumper crop of creative mixologists. As Camper pointed out (and I keep harping on at every chance I get), Food & Wine Cocktails 2008 includes an unmatched 17 recipes from SF's watering holes. The bartenders in our City aren't just great at mixing up other peoples' recipes, they're tops at creating new drinks, too.
San Francisco's bragging rights as a cocktail-creation mecca can be traced to an illustrious heritage, arguably starting with Jerry Thomas's 1880s invention of the Martinez, running through the 1920s with Duncan Nicol's creation Pisco Punch, and Trader Vic's Bergeron's (oft-disputed) introduction of the Mai Tai in 1944. And — just as today — the City's always been full of canny restaurateurs popularizing drinks that were invented elsewhere, bringing signature drinks like Irish Coffee to the masses.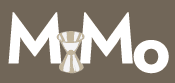 All by way of saying: This month's episode of Mixology Monday — Local Flavors, hosted by Kevin at Save the Drinkers — has got our name all over it.
Now, I'm generally not a fan of tampering with the classics. But here's one exception: The Cable Car, a clever Sidecar variation with a decidedly local angle. Created by Tony Abou-Ganim in 1996, the drink became the signature cocktail at Harry Denton's Starlight Lounge, the iconic nightclub perched at the top of the Sir Francis Drake hotel "between the stars and the cable cars". The Starlight's specialty drink menu leads off with the Cable Car to this day… no mean feat in a town where cocktails are forgotten before the publicity even hits the presses.
So the Cable Car's got a good back-story, and a gorgeous home bar. But how's it taste? Frankly, the sample we sipped last weekend was unworthy of its lofty setting, not to mention its illustrious pedigree. Captain Morgan may be the 900-pound gorilla in the spiced-rum category (not to mention a pop-culture icon), but he's no friend of my palate. And really, a drink with its roots in France deserves a better orange liqueur than Marie Brizard. I know it gets busy at the Starlight, but I'd like to think that the cocktail world has evolved past the point where a reputable bar resorts to sour mix, even its own house-made stuff.
So let's bring this one a little closer to today's standards: Fresh lemon juice, quality rum, a dash of real spice, and a top-shelf orange liqueur. A true San Francisco treat.
Cable Car Deluxe
– inspired by Tony Abou-Ganim's modern classic
1-1/2 oz gold rum (such as Appleton V/X)
scant 1/4 tsp allspice dram
3/4 oz Grand Marnier
1 oz lemon juice
1/2 oz simple syrup (highly optional)
Shake with ice, and strain into a chilled, cinnamon-sugar-rimmed cocktail glass. Garnish with an orange or lemon spiral.
———————-
Other featured cocktails with a San Francisco twist:
Bee's Knees – Our version, made with 100% local ingredients
The Soiree – SF Cocktail Week's signature drink for 2008
Martinez – Jerry Thomas invented it here in San Francisco
Drink of the Week from our local bars: