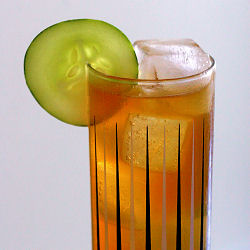 Few of our friends can believe that two people as obsessed with food and drink as we are have never been to New Orleans before. But it's true: This week is our inaugural — although I think it's safe to say definitely not our last — adventure in the City that Care Forgot.
When Cameron mentioned at poker night last week that we were heading to New Orleans, our friend Dave's eyes lit up. If there's a San Franciscan who loves NOLA more than Dave, I sure don't know him. He and his crew of roving debauchés have made their way to the Crescent City at least once a year for the past 11 years.
He sent us a 1,000-word-plus email, jammed with his favorite places and treats, devoting an entire paragraph (after 10 others on more-obscure offerings) just to the touristy French Quarter food & drink experiences that are actually worth the trouble:
"Get a cafe au lait and beignets at Cafe du Monde! Eat a muffaletta from Central Grocery on Decatur Street! Shoot oysters at Acme Oyster House! Get late-night eats and abuse from flaming waiters at Clover Grill! And drink a Pimm's cup at Napoleon House bar!"
So, never one to pass up good advice, we hopped over to Napoleon House for lunch yesterday. We sat ourselves down amid glorious decrepitude and a century's worth of graffiti, and ordered up a round of Pimm's, a half a muffaletta, and a roast-beef po'boy. Ancient ceiling fans rotated overhead as bow-tied waiters shuttled between table, bar, and patio. Mid-meal, our Seattle cadre wandered in from the sidewalk swelter, followed closely by a friend from the other side of the continent. No fools, these drinkers: It was Pimm's for everyone; tall, cool, and fast.
The Pimm's Cup is our entry for this month's Mixology Monday — aptly honoring the fine city of New Orleans, and even more aptly hosted by MxMo's founder, Paul of Cocktail Chronicles. Now, frankly, I'm not sure how this quintessential English picnic drink became such a New Orleans standard. But if there were a Jeopardy! category called "Drinks of the Big Easy", it'd be right there in the middle of the board, below the Hurricane, the Ramos Fizz, and the Sazerac, but above the Vieux Carre, the Obituary, and the La Louisiane. No matter the reason for its iconic status, it's certainly a long, cool refresher that makes a potent antidote to the sticky New Orleans weather, and it's known as a respectable option for daytime drinking… a pastime in which the Crescent City excels.
Pimm's Cup
- Napoleon House, New Orleans
Food & Wine Cocktails 2008
1-1/2 oz Pimm's No. 1
2-1/2 oz fresh lemon juice
1 oz simple syrup
1-1/2 oz chilled lemon soda (preferably French-style 'lemonade', but 7up will do)
cucumber wheel, for garnish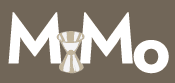 Add the Pimm's, lemon juice, and simple syrup to a cocktail shaker. Add ice and shake well, straining into an ice-filled colling glass. Stir in the soda, and garnish with the cucumber wheel.