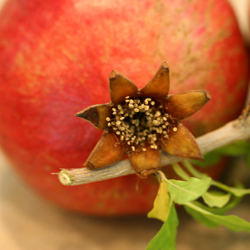 Las Vegas is perhaps the last place on the planet you'd expect to find anyone attempting to practice the locavore lifestyle. It's the kind of city, after all, where restaurants brazenly tout their 'locally caught salmon' knowing full well that the closest ocean lies more than 300 miles away. (Perhaps they're secretly stocking Lake Mead with King and Chinook?)
But the evidence that times are a-changing is there in black and white: Wednesday's Review-Journal Living section featured a front-page story on chefs seeking out local purveyors and farmers attempting to create a market for their produce. To my surprise, a fair number of crops are grown within an hour's drive of Sin City, just over the hill in Pahrump – a town better known for its 'chicken ranches' than its vegetable farms.
And there's more good news, quite literally just over the horizon. Although the Las Vegas Valley's extreme temperatures — well over 100 in the summer and occasionally below freezing in winter — make large-scale farming nearly impossible, the nearby valleys of Southern Nevada can support a wide variety of carefully selected crops. Although water-intensive fields of alfalfa and grain are out of the question, the article points out that water-conscious drip irrigation (much like the kind we use in our own mini-orchard) is particularly well-suited to food crops grown for humans, rather than livestock. The UNLV cooperative extension specialists are working with folks interested in raising "everything from natural beef and pheasants to vegetables and fruit", right within shouting distance of the neon and nightlife.
It's a fascinating article about a region in transition. One only hopes they gain some traction before the local housing boom puts pressure on farmers to sell out to developers of yet another slapped-together townhouse pod.
The story arrived too late for me to explore many of its finds — the lone retail farmer mentioned operates a stand only from June through September. But I'm ecstatic to read that Whole Foods has her farm, and presumably others like it, under contract for next year's harvest. The last time I was in town, just months ago, the local Whole Foods in Henderson was trucking in every last apple and avocado they sold all the way from our very own Central Valley. Most of their produce had travelled almost as far as I had, and some even hailed from another hemisphere. I suspect we have Michael Pollan to thank for this radical change, for holding Mr. Mackey's feet to the fire.
—–
You can even find backyard edibles from green-thumbed gardeners making the most of their fickle surroundings. Some Asian friends have a few makrut lime trees, and another grows cilantro so prolifically that she can share giant batches with her friends. The neighbor up the hill has wide-paddle cactus along his fence; I doubt he's making nopales, but we do see him harvesting tunas with a pliers now and then. (Let's hope he's making Margaritas with the juice.)
But although you might expect to find edible cacti among the sand and sagebrush, the desert is full of other surprises. On my last full day in town, Mom's friend from across the street arrived bearing a pair of picture-perfect pomegranates from her own backyard. It's one of those smack-your-forehead discoveries: These seedy fruits hail from the Middle East, so they're well-adapted to dry desert climes. The ones grown just feet from our front door were large and beautiful; they weren't as sweet as the cultivated variety, but they would make a delightful addition to a winter salad or a garnish for chiles en nogada.
Next time, we'll have to put aside the casseroles and meatloaf for one night, and see where the desert leads us. Perhaps by then, even Whole Foods will have made good on its agenda, and 'local Southern Nevada produce' might no longer be an oxymoron.