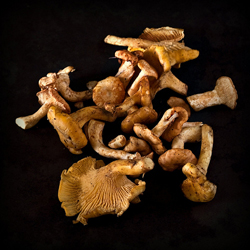 I'm not entirely sure why we haven't made Miss Lewis's pork shoulder — a recipe that we've swooned over, even declared good enough for company — in an awfully long while. My guess is that it's because we're being too picky. You see, we used to be able to reliably source skin-on pork shoulder, but it's become harder to find, even as we get better and better at finding local pork. And as much as we love the salty, shattering cracking that we're able to make when we manage to get our hands on a perfect specimen, we really should remember how satisfying this recipe can be, even without its crispy accompaniment.
This recipe, which came our way via Southern food maven Edna Lewis, is a kissing cousin of our favorite Zuni mock porchetta, but with a deep, lip-smacking sauce that's perfect for cooler weather. And where porchetta needs little adornment other than the vegetables roasted alongside the pork, its American doppelganger cozies up nicely to mashed potatoes or — even more appropriately — a puddle of creamy grits.
Speaking of which, we took a few liberties for this week's Dark Days Challenge meal. Although we've got a few sources for cornmeal here in the Bay Area, we're still grits-less. Happily, our friend Kristina of Tennesee Locavore brought us a bag of her favorite local grits as a hostess gift during the BlogHer Food conference. Much like Jeanne's cranberries, we're counting this hand-carried gift as an honorary local staple. But everything else in the pan and on the plate was readily found within our 100-mile radius.
Bay-Studded Pork Shoulder with Wild Mushroom Sauce
- adapted from The Gift of Southern Cooking
1 pork shoulder, preferably bone-in and skin-on
1-1/2 tsp salt
1-1/2 tsp cracked peppercorns
1-1/2 tsp dried thyme
3 cloves garlic, peeled and thinly sliced lengthwise
12 whole, small bay leaves
1 onions, peeled and thickly sliced
up to 1 bottle red wine (or half wine and half port)
—
2T unsalted butter
2C mixed wild mushrooms
salt and pepper
1 shallot, minced
2 small cloves garlic, minced
2T finely minced parsley
1/2 cup heavy cream
The night before, or at least 3 hours before cooking, rinse and dry the pork shoulder. Cut twelve equally-spaced slits in the skin side of the meat, about 1 inch deep and 1-1/2 inches deep. Mix together the salt, pepper, and thyme, and pinch a bit into each slit, followed by a garlic slice and a bay leaf. (The leaves will stick out above the surface of the meat, making them easy to remove after cooking.) Rub the remaining seasoning on the meat, cover loosely and refrigerate.
About an hour before cooking, bring the pork to room temperature. Preheat the oven to 325°F. Place the onion slices on the bottom of a shallow roasting pan or baking dish just large enough to hold the roast. Top with the prepared pork shoulder, then pour the wine into the bottom of the pan, enough to come about halfway up (but not immerse) the pork. Lay a piece of parchment over the pork, then wrap the entire pan tightly with heavy-duty foil (or a double thickness of regular foil). Braise for 4-1/2 to 5 hours, until the meat is very tender.
While the pork is roasting, clean the mushrooms and cut into 1/3-inch slices.
When the pork is finished, remove from the oven. Place the meat on a platter or cutting board and set aside in a warm place. Remove the bay leaves from the pork and discard. Strain the braising liquid, discarding the onions and other solids, and skim most of the fat. (If you're lucky enough to have found a skin-on pork shoulder, remove the skin at this point and finish the crackling in a very hot oven while you make the sauce.)
Heat the butter in a large skillet until foaming subsides. Add mushrooms and cook over medium-high heat, stirring as needed, until just beginning to brown. Season with salt and pepper; add the  shallot, garlic, and parsley and saute, taking care not to overbrown the aromatics. Pour in the strained and defatted braising liquid and boil over high heat until reduced to a syrupy consistency. Reduce heat to medium and add the heavy cream and simmer until heated through. Adjust seasoning to taste.
To serve, slice the pork shoulder thinly against the grain; serve with a piece of crackling on the side and the mushroom sauce spooned over the meat.
---
Farmers and food artisans who created the ingredients for this week's meal: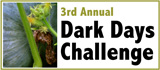 Marin Sun Farms, Point Reyes: pork shoulder
Guisto's Vita-Grain, South San Francisco: sea salt
Iacopi, Half Moon Bay: garlic
Spring Hill Cheese Company, Petaluma: butter
Dirty Girl Produce, Santa Cruz: shallot
Mariquita Farm, Watsonville: parsley
Straus Creamery, Petaluma: cream
Catalán Family Farm, Hollister: onions
Walter Hansel Winery, Russian River Valley: wine
Far West Fungi, Moss Landing: chanterelle and yellowfoot mushrooms
…and our own homegrown bay leaves and thyme
Exemptions: black pepper, grits