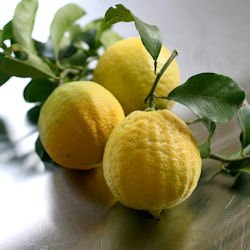 We're in the initial planning stages of Menu for Hope, the annual food bloggers' charity raffle that benefits the World Food Programme. If you're a blogger, check out Pim's page on how to get in on the fun.
But whether or not you have your own blog, I could use your help: What kind of prize would you like to see offered here on Married …with dinner?
In the past, our prizes have covered a lot of bases, from "Best of the Ferry Building" local food baskets, a set of Drink of the Week cocktail notecards, and even a custom mixology service.
The food baskets have been the most popular, year to year, but they're a pain to shop for, and a hassle to ship. And relative to the prizes from other blogs, they've never done all that well. I'm game to do the goody basket again, if that's what you all really love, but I can't help but wonder what other treats might entice you to open your wallet for a good cause. Books? Gift cards? Something creative? Something homemade?
Tell me.