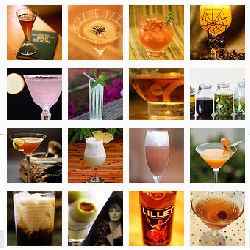 Custom Mixology Service
The "cocktail geeks" from Married… with Dinner will create a pair of personalized beverages for your soiree, based on your preferences. We'll do all the prep beforehand, then serve your signature selections to up to 12 of your closest friends.
We'll provide all the necessaries: Ice, mixers, syrups, garnishes, plus any tools we'll need. We'll even bring suitable glassware: No cocktail cleanup!
(Please note: We're happy to shop and schlep, but due to liability issues, the winner must pay for the alcohol.) This prize is limited to San Francisco Bay Area redemption — unless you'd like to pay travel expenses… let's talk! — and is subject to a mutually convenient schedule.
This item is Menu for Hope prize UW-08.
- Click here to make a donation and enter to win.
- Read the Menu for Hope overview to learn more.