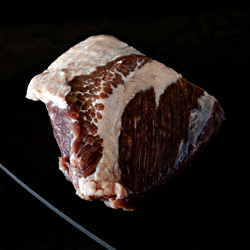 Every St. Patrick's day we wonder: How did we let another year go by without making corned beef with all the trimmings? It's simple, affordable, and delicious — too good to save for the holiday celebrations.
Sure, you can buy your corned beef at the market, but if you'd rather make your own using local meat and ingredients you can trust, it's not difficult to brine it yourself. All it takes is a few minutes of measuring, a week of waiting, and a bit of refrigerator space.
We've made a number of recipes over the years, but the one we keep coming back to is the simplest. Hugh Fearnley-Whittingstall's corned beef recipe serves 10 in its original ratios, so we've scaled it down to a more manageable size. If you do end up with extra meat, you're in luck: In my book, corned-beef hash and Reubens are right up in leftovers heaven alongside the meatloaf sandwich.
Many recipes call for curing salt, but its only purpose is to maintain the pink-red color of the meat; it doesn't serve any preservative purpose in corned beef, so we usually leave it out. (In charcuterie, it's a necessary ingredient, but here it's just for looks.) If you prefer the traditional blush, add 2 tsp of pink curing salt — also known as sodium nitrite or Insta Cure #1 — to the brine.
Corned Beef and Cabbage
- adapted from The River Cottage Meat Book
3 to 3-1/2 pounds well-marbled brisket
—
* for the brine:
2-1/2 quarts water
8oz demarara or light brown sugar
1-1/2 pounds coarse sea salt
1/2 tsp black peppercorns
1 tsp juniper berries
3 cloves
2 bay leaves
a sprig of thyme
—
* for cooking:
bouquet garni
1 carrot, chopped
1 onion, chopped
1 stalk celery, chopped
4-6 cloves garlic
—
* at the end:
3-5 large carrots, cut into large chunks
1 medium head cabbage, quartered, leaving core intact (or 4 small heads, halved)
5-10 potatoes, halved
2-3 turnips (optional), halved or quartered
Put all the brine ingredients in a medium saucepan and stir well over low heat until the sugar and salt dissolve. Bring to a boil, then remove from heat and let cool to room temperature.
Place your brisket in a large, non-metallic container (we use a large zip-top bag, but a deep casserole works well, too). Cover the meat with the cooled brine; weigh it down with a saucer or other non-reactive object if it floats (not necessary with the bag). Leave in the refrigerator for 5 to 7 days, turning every couple of days.
The day before you want to cook the corned beef, remove the brisket from the brine and soak it in cold water for 24 hours, changing the water at least once.
After the soak, place the brisket in soup pot with the bouquet garni, chopped vegetables, and garlic. Cover with fresh water and bring to a gentle simmer. Poach gently on top of the stove (or in a 275°F oven) until tender, about 3 to 3-1/2 hours. (A good test is to run a metal skewer through the meat; if it slides in easily, your brisket is done.) About 30 minutes before the brisket is done, add the remaining vegetables and simmer along with the meat.
Serve the hot corned beef cut into thick slices, along with the simmered vegetable chunks. (You can discard the smaller chopped vegetable bits in the broth.) Serve with fresh horseradish cream at the table.
---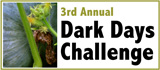 Farmers and food artisans who created the ingredients for this week's meal:
Prather Ranch, MacDoel: brisket
Catalán Family Farm, Hollister: onion, celery
Dirty Girl Produce, Santa Cruz: carrots, cabbage
Little Organic Farm, Marin: potatoes
Iacopi, Half Moon Bay: garlic
Happy Girl Kitchen Co., Big Sur: prepared horseradish
Clover Organic, Petaluma: sour cream
…and our own homegrown bay and thyme
Exemptions: sugar, peppercorns, juniper berries, cloves