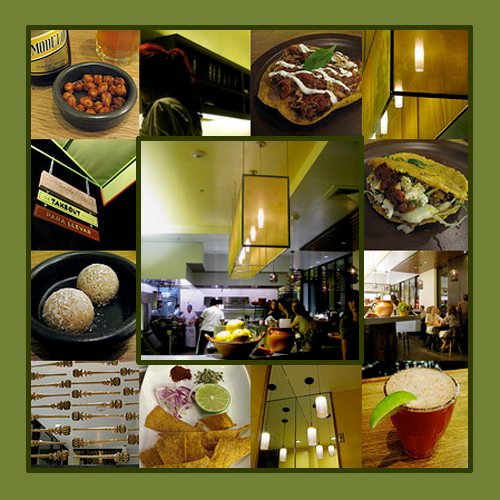 I don't think it's any secret here that we're big fans of puns, wordplay, and other clever banter, so you'll probably guess that I've been gaga about the wittly named Nopalito — the casual Mexican offspring of our beloved Nopa — since the day I first learned it was coming to town.
It's also no great surprise that an authentic Mexican restaurant would be a huge draw for me, the girl who would happily scarf chilaquiles for breakfast, tortas for lunch, and a big cheesy combination platter for dinner. But here's the icing on the cake: Nopalito follows the same local-seasonal-sustainable-organic-ethical blueprint as its older sibling, and it does it in style.
Now, we're not much for restaurant reviews these days, but I will say this: Nopalito is off to a running start, and we're looking forward to many return trips. As Cameron said: "This place is pretty much the restaurant you've been waiting for… forever." He's right: There's very few places like Nopalito in the Bay Area — Doña Tomas is about the nearest equivalent — and certainly nothing of its type within The City proper.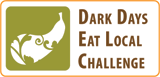 Do I like the hour-long waits? No. (But I'm soothed by being able to call ahead and put my name on the list.) Do I like perching on barstools, elbow-to-elbow with perfect strangers at a communal table? Not one bit. (But on the other hand, it's prime Eatsdropping territory, and a not-bad way to decide what you want to order next.) Am I enthralled with everything I ate on our first visit? Not by a long shot.
But there were enough promising tastes on our first visit — the gordita de picadillo first among them — that absolutely transported me. I'm looking forward to seeing what else they have in store, especially once the weather warms up enough to enjoy a Michelada or two on the covered patio.
Nopalito
306 Broderick Street
(x Fell/Laguna)
San Francisco, CA
415-437-0303