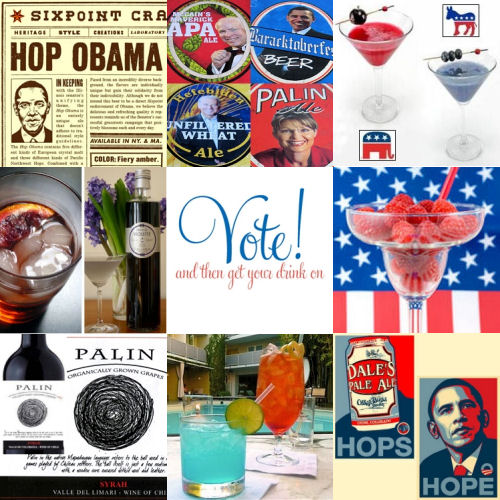 Just in case you need help picking something to drink tonight — other than Champagne to toast with or beer to cry in — while you're watching the election returns, we've got a slew of options over at Liqurious to help you out.
Some of the posts even feature actual, real-live cocktails, as opposed to the annoying onslaught of sickly sweet 'Obama-ritas' and 'Maverick-tinis' that seems have clogged every drink-blogger's inbox for the last three months.
Goodness knows, we could all use a strong one after the this endless campaign.
—
PS: You voted, right? RIGHT!?