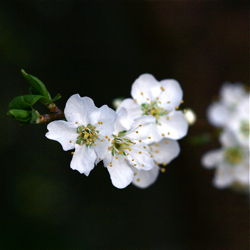 Oh, hey — how are you? It seems like it's been forever!
Apologies to anyone who's spent even a moment fretting if we're OK. We're (finally) healthy, and happy, and working hard. But for some reason that I just can't put my finger on, we're just not blogging.
I anguished over missing last week's Drink of the Week — the first since our formal hiatus last year — and then I realized that probably nobody cared but me, and had a good laugh.
I feel like I have blogger's block. Which is somehow distinctly different than writer's block, as I'm actually doing a lot of writing. I have plenty of stuff on tap, and even lots of posts in draft mode but — as Cameron likes to say — "my finisher is broken". I get to the point where a post needs its photos, or a last good paragraph, or a final polish… and I lose momentum. I still haven't told you about the long weekend when we spent four days eating nothing but Mexican food. Or the wicked shortbread Cameron made. Or our happy-hour dinner at O Izakaya. Or the batch of vin d'orange we're whipping up with the giant sack of oranges that Cookie gave us. Ah, well — it'll happen when it happens. At least that's what I keep telling myself.
I feel like I am running in place with a pile of office work and a million distractions. Whenever I find 30 minutes that I could use to blog, I always decide I'd rather take a nap, or watch an episode of The Wire, or cuddle with my old-man dog on the couch. (He had minor surgery last month, and I am feeling especially motherly toward him… even if he has no idea that anything happened. Seriously, I think he just thinks the whole anesthesia thing was a big nap with his favorite people — he loves the vet's office, because they give him unlimited cookies — and has in no way connected it with the fact that we keep rolling him over to inspect his sutures. Which he has no idea exist, as far as we can tell.)
I'm chalking up my blogging blahs to the change of the seasons, at least in part. We're having some truly gorgeous weather here — we've moved from just-spring into the real deal at the farmers market: asparagus… avocados! And on the home front, our plum tree is in full blossom and some of our herbs have mysteriously sprung back to life. The mint and verbena didn't surprise me, but I had no idea that chives or tarragon would do that. Ah, the never-ending parade of surprises, and most of them are good ones.
So, see — we have plenty to write about. We'll be back soon…. Promise.