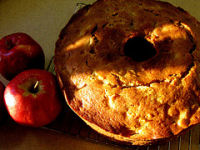 Not quite five years ago, my mom and dad retired to Henderson, just outside Las Vegas. Their neighborhood — a megasized age-restricted community — is one of those places where you can get hopelessly lost among all the similar-looking houses as you whiz past the golf course, the gigantic rec center, the three-story waterfall… You're miles from the nearest grocery store or restaurant, or anything else other than a few thousand houses that look pretty much like your own.
But — as much as it's the kind of development where I'd never choose to live — it's a pretty cool place in one important respect. Since all the houses in their section were built to order around the same time, everybody moved in pretty much at the same time. Many of my parents' neighbors had left behind friends and relatives in their old hometowns, and were anxious to make new friends.
My mom found her place among a great group of ladies who live on her street and beyond. They moved to Henderson from all over the country (and, originally, all over the world), so there's a nice assortment of interests and personalities. In various combinations, they shop together, line-dance together, play Pickleball together.
One of the other things that Mom and her friends like to do is cook, so they formed a Recipe Exchange Club: They each take turns hosting a potluck, and everyone brings their dish's recipe to share. Or, at least that was the original idea… apparently nobody's brought recipes since the first "meeting", because they all cook dishes that they know by heart. It's evolved into an excuse for a casual meal together where the women sit in the dining room and talk about mahjong and their part-time jobs, and the men sit outside on the porch, admiring the view of The Strip in the distance and talking about poker and football.
Mom and I were in charge of dessert for tonight's gathering. Since most of Mom's friends aren't big dessert-eating types, we decided that something fruity, and not too sweet, would fit the bill. Mom tinkered with a recipe she found on All Recipes, and came up with a great dessert that I bet also makes a tasty coffee cake.
After the amazing spread of dishes these ladies made, I wasn't sure that any of us would have room for cake. But we sat and talked after dinner, and — lo and behold — everyone found space for a slice.
Caramel-Apple Cake
4 apples – peeled, cored and diced (approx. 4 cups)
1 T sugar
2 tsp. ground cinnamon
1/4 tsp. nutmeg
—
3 cups all-purpose flour
3 tsp. baking powder
1/2 tsp. salt
1 cup sugar
1/2 cup brown sugar
2/3 cup vegetable oil
1/3 cup applesauce
1/4 cup apple juice
2 1/2 tsp. vanilla extract
4 eggs
1 cup chopped walnuts
Preheat oven to 350F. Grease and flour a 10-inch Bundt or angel-food cake pan. In a medium mixing bowl, combine the apples with the 1T sugar and the spices; set aside. Sift together flour, baking powder and salt; set aside.
In a large mixing bowl, combine the remaining sugars with oil, applesauce, juice, vanilla and eggs. Beat at high speed until smooth. Fold in flour mixture, then add in chopped walnuts and apples.
Bake for 55 to 60 minutes, or until the top springs back when lightly touched. Let cool in pan for 10 minutes, then turn out onto a wire rack and cool completely. Serve slices with homemade caramel sauce.