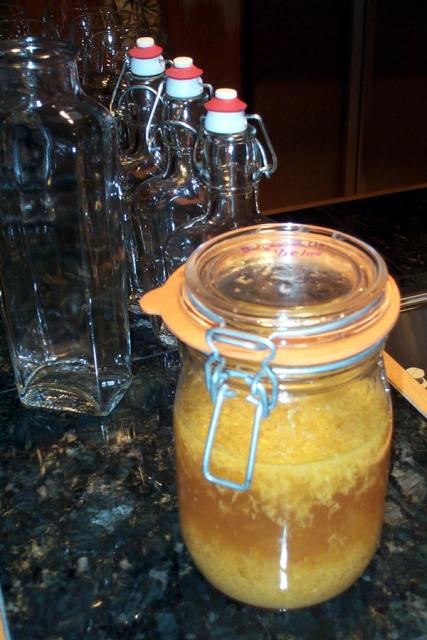 Reporting back from the front lines of the bergamocello operation.
The first photo is a shot of the zest infusing in the 100-proof vodka. I used Absolut, since it was the only brand on offer at our crappy state store. This is shown at approximately the 2-week mark; I wish I had taken pictures earlier in the process to give you a comparison, but I didn't.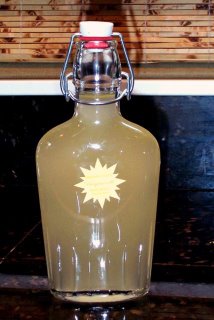 Here's a finished flask with the label. I couldn't get a clear enough shot of the label, but it says "January 2005 — Bergamocello — Bergamot digistivo". The finished product is really interesting and good. Not too sweet, reminiscent of grapefruit with hints of spice and spicy herbs. It's almost middle-eastern or indian in flavor: cardamom, nigella, coriander. It's definitely similar to, but distinctly different from, the flavors in the bergamot juice. I wish I could upload a glass for you all to try!
I'm pretty happy with the first effort.